3bits knows how successful e-commerce works; we have developed e-commerce solutions with Lindex, Tingstad, Ragn-Sells, and Mölnlycke Health Care for several years.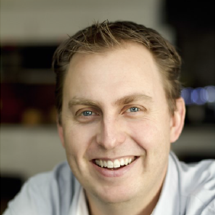 Competence development in various forms
Something we often talk about at 3bits is the importance of competence development. We know that technology and the outside world are changing rapidly and we who work here are curious and interested in learning new things. It can take place in various forms such as e-learning, Hackathon days, retrospective, conferences, educations and events around Sweden or the world.
One of the last events we visited last year was Dagens industri's conference Di e-commerce, where e-retailers generously shared their journey in an inspiring way.
In November we opened an office in Jönköping and at about the same time we entered into partnership with the e-commerce platform Bizzkit, which is a fairly new acquaintance for us in Sweden to work with. But Danish Hesehus has been delivering e-commerce solutions on the in-house developed Bizzkit platform since 2002. The first step in internationalization is Sweden where 3bits is one of the first solution partners.
We look forward to D-Congress at Svenska Mässan on March 5, where we are Gold partners and are present both at our booth and at dinner in the evening. Before that, all of us at 3bits will go on a kickoff trip to Lisbon, which won the vote of destination this year.
Bizzkit is currently organizing a knowledge afternoon at Science Park in Jönköping on February 5, together with 3bits. Welcome with your notification if you are curious about the possibilities of headless e-commerce and a search around trends in both B2B and B2C.